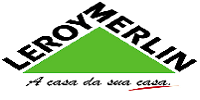 Leroy Merlin - Construção e Decoração CPA
Offer Id: 15190
Aim
Payment
Processing
PostClick
Accept rate
compra confirmada

CPA - 1.75%

Currency: BRL
Aim id: 22124 (Active)
1.75 %
maximum 37 days


30 days

87.1%
Description:
Considerada multiespecialista do lar, especializada em Construção, Acabamento, Decoração, Jardinagem e Bricolagem, a Leroy Merlin apresenta aos seus Clientes a maior variedade de produtos, são mais de 100 mil itens divididos em diversos departamentos. Onde, você encontra Materiais de Construção, Cozinhas Planejadas, Ferramentas, Furadeiras, Pisos e Revestimentos, Sanitários, Encanamentos, Tapetes, Almofadas, Iluminação, Móveis, Eletrodomésticos, Tintas, Ferragens, Ar Condicionado, produtos de cama, mesa e banho e muito mais. As Lojas oferecem serviços diferenciados, como Cursos de Bricolagem, Corte de Madeira, Fábrica de Cores, Molduraria, Estacionamento, Café, Entrega em Domicílio, Troca de Mercadoria, Coleta Seletiva, Fraldário, Soluções Financeiras, entre outros. Hoje, a Leroy Merlin Brasil possui 49 Lojas distribuídas em 11 estados brasileiros e o Distrito Federal. Não tenha dúvidas: a Leroy Merlin pode ajudar você em todas as etapas de sua obra.

Benefícios:
Construção
Decoração
Cursos
Venham Aproveitar!
Landings (6):
Offer news:
24/11/2023, 03:39

Black Friday - New Coupon and New Promotion in Leroy Merlin !




Discounts of up to 80%Off in the Campaign.

Come Enjoy!